The IT teams of these companies trust us
Simple, smart, and safe
We revolutionize IT infrastructure management for IT service providers
Creating and running your IT infrastructures has never been easier than with the Swiss multi-cloud management platform Xelon HQ. The intuitive, fast, and secure Xelon HQ allows IT service providers to save time, reduce expenses and optimize profits.
Andreas Schweizer
CEO, Diverto gmbh
"Our customers and the whole operations team were thrilled with how easy and fast the project was implemented. We would start again anytime with Xelon to offer cloud services in Switzerland."
Efficiency increase for IT operations
Manage highly available and stable IT infrastructures within minutes per week
Gone are the days of managing hardware and running redundant data centers. Say goodbye to the time-consuming and often tedious management of IT infrastructures across multiple providers and platforms. Manage servers and backups within minutes and adjust your IT infrastructure with the click of a mouse.
"Besides providing all the features and functionalities relevant to us, cost transparency is what makes Xelon's platform so compelling to me. We have complete control over costs, which makes the allocation of resources and the planning of projects much easier."
More focus for your tech talents
Allocate your resources how you really need them and concentrate fully on your core business
With Xelon HQ, you can streamline your IT infrastructure management and deploy your tech talent more effectively. This allows you to cushion the impact of the ongoing IT skills shortage and focus more on what really matters to your business and your customers.
Pascal Péquignot
Head of Operations, Teleinformatik Services AG
"The migration of the machines went smoothly! We now no longer have to monitor hardware manually and were thus able to reduce the workload of our on-call service technicians."
Ready for the cloud revolution?
Get in touch with us for a complimentary consultation.
Interested in working with us?
Our certifications
News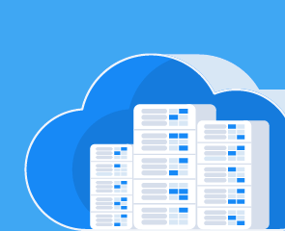 Hybrid cloud solutions are becoming increasingly popular. In this blog post, we will explain what a hybrid ...
Read More