This is how our solutions can make your
work life easier
By offering a highly available, stable, and flexible IT infrastructure, Xelon provides
the ideal IT infrastructure for SaaS companies and software developers
to create and test new products.
Docker
creation of Docker environments
direct integration via Xelon Docker Machine Driver
Firewall, gateway and load balancing services at the click of a mouse
flexible and highly available cloud environment
Managed Kubernetes
creation of Kubernetes Clusters at the click of a mouse
ideal infrastructure for your SaaS solutions and web services
seamless integration of load balancing and persistent storage
easy integreation of CI/CD processes
Managed Services
Infrastructure is on us: We manage and monitor your servers and services for you.
Web Application Firewall (WAF), Vulnerability Scanning, and more
monitoring and support 24/7
conceptual support from our Security and DevOps teams
Have you found what you've been looking for?
Would you like to discuss your questions with us?
Success Stories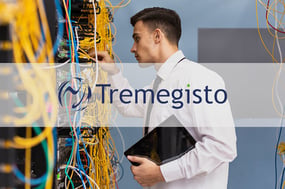 The IT service provider Tremegisto Consulting supported Juwelier Kurz in redesigning its IT infrastructure. ...
Read More
Your benefits with Xelon
Security is our top priority: Our redundant infrastructure meets the highest requirements regarding availability, system stability, and security.


Local Cloud and Kubernetes experts are ready to provide support.



No hidden costs: We guarantee open standards, export options, and transparent billing.
Focus on your core business, infrastructure is on us.



The Xelon infrastructure is located in ISO-certified data centers in Switzerland and our customers' data is subject to Swiss data protection laws.


Pay as you go! In the public cloud, billing is based on the actual allocation of resources, there is no minimum contract period or activation fees.
Find out more
From techies for SaaS companies and developers: In the Xelon Knowledge Base, you can find interesting articles about Kubernetes, security, networking, and tools such as Plesk or Postman.
Our SaaS clients